To have a domain, or not to have a domain…. A question quite a few book bloggers ask themselves either before or during their blog career. But the real question should be-
Do I Need A Domain For My Book Blog?
Is a domain necessary to maintain a book blog? Normally, my answer would be a shoulder shrug. Because I truly have no flippin´ clue if a book blogger actually needs a domain or not. But since I´m feeling like a wise and overly clever chica tonight ( I just finished a game of Trivia Pursuit. I´m feeling the genius vibes because I won!  ) I´m going to give a glowing breakdown on the issue Book Blog and Domain.
Let´s start with some basic info. Don´t worry. This won´t be a tech savvy´s dream come true. I´ll keep this as simple as possible for those who are a lot like me. I´m glad I can open my laptop up and starting it without crying.
---
What Is  A Domain? And What Does It Do?
There will never be an easier answer than this. See that part at the top of your browser window? The URL bar? Where it says http://…. The name after that is the domain name. If you´re still reading this and haven´t passed out from sheer boredom yet you´ll see morganasbookbox.wordpress.com.
Why is WordPress built in my blog URL? Because my blog is hosted by WordPress and I´m too cheap to get rid of it ( God, that felt so good to type out ).
As far as the functionality of a domain name goes – A domain name is your unique identity. It represents you / your business, your purpose on the internet. It gives you an overall cleaner and more professional appearance.
Makes sense, right? If you want to look professional with a unique name and not have a host name attached, then getting a domain is the way to go.
Oh, and the major bonus from a having a domain? By securing a domain, it´s yours to have and to hold ( unless you cancel it. Then you give others the opportunity to be the next chicichaca.com )
But the true question remains: Is it necessary for a book blog to have a domain? We´ll get to that in a bit. First let´s do a super quick recap on what a book blogger is ( I promise… this´ll be super bitch quick )
---
A Book Blogger´s Sole Purpose
We´ve chewed this topic through and through and still… it never hurts to remind people of the badass – ness minions who work the book mill ( SHOUT OUT TO ALL  BOOK BLOGGERS! You´re awesome. Love you ).
The short version: A book blogger reads, reviews and publishes those reviews online ( among many other things ). Either on a personal blog or a website or on any other already existing platform. It´s a hobby for most. And like most hobbies – you can´t live off of it. It´s time consuming and taxing.
Now for the long version: If you´re interested in finding out what a book blogger´s sole purpose in life is I advise you try reading What Does A Book Blogger Do? 
Let´s just say we deserve all the chocolate and flowers in the world. ( emphasis is on chocolate… Just saying. Hit me up on Twitter for further details. No Hershey´s, please )
Back to that question: Does a book blogger who hobby blogs need a domain? Not quite sure, yet.
---
Since we´ve got the basics down we might as well do a pros and cons list of what a book blogger is with a domain and what a book blogger is without one ( not including personal plans and offers from different platform hosts ). Is there a difference? Does a domain matter? Let´s compare…
Pros of having a domain as a book blogger
you get to have a unique web name without added mush in the address
your URL looks more professional / clean
you reserve that name for yourself / your brand / your business / your purpose
People will likely have less difficulty finding you
Cons of having a domain as a book blogger
Pros of not having a domain as a book blogger
Cons of not having a domain as a book blogger
Your web address looks butchered and stitched up, leaving you with an impossible appearance
chances are slightly high that someone else with the same name idea will get a domain and snatch that domain from you, forcing you to get something you didn´t want. e.g.  What I wanted: http://www.morganasbookbox.com What I´ll be forced to use: http://www.morganasbutcheredbookbox.com
A unique name / address is easier to remember than having a big ass Tolstoy address.
All in all, having a domain does seem like the better option. But for a hobby? I´m not sure.
---
It´s best to say getting a domain depends on what a book blogger has in mind for their blog / their blog´s future.
What type of book blogger do I want to be? A just for fun type or go all pro?
Is my book blog for personal use only or am I creating a brand?
Do I want a domain or do I need one?
Is my blog name unique enough for me to go without a domain?
Because let´s face it… If you name your book blog Julia´s Book Blog.. chances are pretty high that another book blogger had the same genius idea. Maybe a few Julia´s had the same clever thought. How awkward.
Have fun trying to find the right Julia blog, then. In this case, I´d highly recommend a new blog name or a domain. Or both. Can´t have another Faleena Hopkins ( and her trademark escapade ) happening again.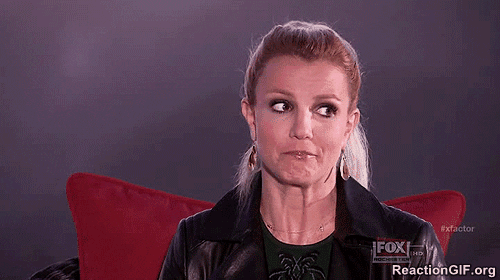 Personally, I believe if a book blogger sees their blog – job as a hobby then there´s no need for a domain. But if a book blogger wants more out of their hobby and does take their internet doings a tad more serious,… then a domain wouldn´t hurt.
Of course, all this is a matter of personal preference. And yes, many more factors play a role in trying to figure out if or if not someone should secure a domain for their blog.
You might not be interested but I´m going to reveal my personal experiences with you anyways…
I used to have a domain and I still do have some ( don´t ask. It´s complicated ). For my Morgana´s Book Box blog I removed my domain because I think the name is unique enough and strong enough on it´s own. No one, not even a little hacker beast will ever think of reserving the domains I gave free. Because who wants to use Morgana? I guarantee you… no one does. Besides, this is a hobby and I don´t have enough energy or time to go pro again. I´m only in for the fun and letting off some steam. A domain would only look clean and I don´t even have the energy to care about that, either.
Should anyone ever snag the domain for Morgana´s Book Box then there are ways to alter the blog name. And I´m not opposed to changing the name, either. I see this whole thing pretty laid back.
Now, to the big question again… Is a domain necessary for a book blogger? Yes and no. It depends on you and your personal goals.
---
What are your thoughts on domains for book bloggers? Let´s chat. 
Thank you all for reading. Share the book love.