Standalones. Duets. Trilogies…. Terms that are common in the literature world. These words tell a reader exactly what they´re getting themselves into before they purchase their next read.
But before we start, why not give everyone a quick reminder of what the true definition these words carry.
Standalone – A standalone is either a single book or a book from a series written by an author that doesn´t require a reader to have read the rest of the series in order to understand the plot. The book can stand on it´s own.
Duet – A 2 book story. Duo = Duet.
Trilogy – 1 connected / ongoing story available in a set of 3 books
Tetralogy – 4 books
Pentalogy – A set of 5 books
Hexalogy – 6 books
Series – A sequence of books
Novella – A long short story ( either connected to a story or a standalone )
And the list goes on and on and on….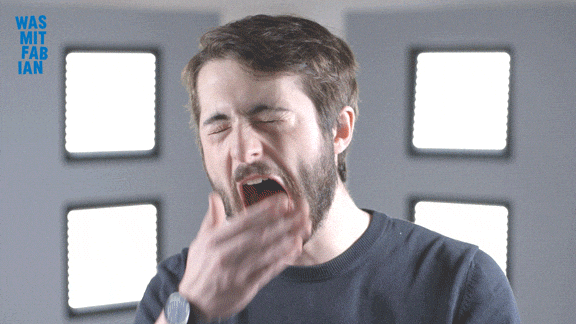 There´s a wonderful large pallet of book sets ready for a reader to enjoy. But… are duets, trilogies and tetralogies really all that enjoyable? Or are author´s pushing their luck with their 5+ book series?
Here´s a little fun fact: Most book people ( bloggers and readers alike ) don´t even use certain terms when referring to a set / sequence of books. Any author that has published a connected story with 4 + books is called a series. Just as 3 books are a trilogy. No one goes out of their way to say they´ve read an awesome pentalogy.
Our book lingo is more simple. It´s either a standalone, a duet, a trilogy or a series.
Although, I have to admit that it does excite and amuse me when I see someone use ancient greek terms.
Since I lack the time to go out on the streets to do a proper book survey on the topic I´m just going to go ahead and grace you with my own personal observations regarding books, book sets and authors who beat the living daylights out of a story by stretching them into a 10 book series ( Oops, apologies for the passion I unleashed in that last sentence ).
For a reader, books and their series sizes are clearly a matter of preference. Some readers love when a story, written by their favorite author, never seems to find an end and some readers are delighted when a story stops after 3 books. It´s a split audience where no one wins or loses. There is no better or worse, right? Hmm…maybe.
For me… I´m not a fan of anything that´s blown out of proportion. I´m the type that´s totally fine with a story that finds an ending… and it stays that way.
For example: When I see a book I like and also see that it´s a standalone… I´ll not hesitate and buy it. But when I see it´s a book #1 then I feel a wave of disappointment wash over me.
because it´ll usually take a year´s wait until a book #2 releases ( unless we´re talking Game of Thrones. I´ve lost all hope for the next GoT to ever be published in this century )
because I have to invest more time in a story than intended.
Don´t get me started when I see a book #5. That makes me wanna cry on the spot.
Mind you, duets and trilogies aren´t off putting for me… I actually love a good ongoing story- As long as it´s well balanced and doesn´t give me the feeling of wanting to curse it to hell for not being in a single book instead of 3.
What would you think if I told you that standalones and series only work for certain genres? Okay, not really shocking news but it´s true. I´m a contemp. romance reader. Standalones are more common in the romance genre. Once in a while a trilogy trend will fly through and then us romance readers will be presented with the good ´ol standalones again.  Fantasy / Paranormal stories work differently.
A fantasy author faces world and character creations on a deeper level. It would be nearly impossible to stuff a well crafted idea into one single book and call it a day.
This is when book trilogies are born. Fantasy stories need space. They need to unfold and help a reader understand certain events. Most fantasy novels have a minimum of 3 books.
If a contemporary romance author publishes a romance trilogy then it´s usually a story that can be edited into a standalone or a duet. Because there´s no world creation. There´s only repetitive events until a climax is reached and the story ends. A contemp. romance author has to come up with one hell of a brilliant story to make it into a trilogy or else it´s just a waste of paper. What many contemp. romance author´s love to do is attach novellas to their stories ( to a standalone or series ). Something like a book # 1.5 and # 3.5. These are usually additional story info that´s not mandatory for the story itself. May this be for the dedicated fans that have been asking for MORE or the author wasn´t able to let go and move on…. some authors feel their characters need a Christmas special, an Easter hunt edition, or whatever, when there´s actually no need to continue a well ended story.
I might be shot for using this example but I´m going to risk it anyways.
For instance  – The Twilight Saga by author Stephanie Meyer.
Fantasy/Paranormal / Romance. 4 main books. ( not including exclusive fan material )
For fans of the series the author has graciously published a hardcover novella, dedicated to one of the sub characters, called `The Short Second Life Of Bree Tanner` book #3.5. Then, a little over a decade later the author presents the book world with `Life and Death: Twilight Reimagined` book # 1.75.
Were the added stories necessary? Probably not. For some die-hard Twilight fans, maybe. But to publish an almost identical story to the one that was published a decade earlier… That´s just kicking a dead horse. Looking for the payoff of a joke that´s long vanished around  the corner. Milking the cow  But hey…. as long as there´s a book # 1.75 and a book # 3.5 then all is good.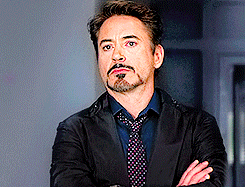 Then there are authors who don´t know when to call it quits with their stories. Let´s take a closer look at J. R. Ward´s Black Dagger Brotherhood series. A very popular 16 ( and growing ) book series that´s left it´s safe haven after book #10. Maybe even earlier.
Elite vampires fighting against evil, all while having beautiful raunchy sex in between shower and nap time breaks. I flipping loved those books until…. they went off course.
And here´s the problem: I ( incl. many other fans of the series ) love the original BDB. But with each new book more sub characters were introduced and the author felt those characters needed their own books as well. Before readers knew it, the story drifted away and focused on the new instead of sticking with the old.
For me- This is a clear sign for the author to move on. Create a new series. Say bye-bye to the BDB. But the author keeps going and going and going. The magic is gone and I´m not interested anymore. Especially not when a series has 16 + books.
And while we´re doing book mentions here… let´s throw Outlander in the mix, shall we?
A time – travel romance set in 1945 and 1743, by author Diana Gabaldon. This epic story will pull the socks right off of any readers feet with it´s historical accuracy and amazing characters. That is…. until the story becomes exhausting. That happens around book 5 or 6. Too many added characters, too much history, too much of everything and that makes this difficult to enjoy the books. A series with 8 books and I lost patience after book #5. Now I´m just waiting for the story to end.
Of course, I understand that authors have ideas and stories they need to tell. Some of those stories need lots of attention. Some of those ideas need to be put down on paper. I get that and would never prevent an author from doing their thing.
It´s just that often ( if not always ) overly large series are unnecessary. Trilogies are unnecessary. Book #2.5,  # 3.75, and even book # 0.75 is totally unnecessary.
(These are just my humble thoughts on the subject. I´d love to meet someone who thinks otherwise, just to show me the beauty of the flip side.)
Adding books to a perfectly completed standalone, duet, trilogy does not make a story greater than it already is. Unless you´re a die – hard fan and can´t get enough of said story…. then I´m more than happy you´re happy.
So, if anyone´s interested…. I´m this type of reader:
Love standalones. Enjoy duets. Like trilogies. Dislike anything that has more than 4+ book in a series. Hate added novellas.
What are your thoughts on Standalones, duets and Co.? Do you enjoy reading large series or do you ignore them? Let´s chat. ❤
---