Welcome, my dear Padawans, to another wonderful Mug Monday!
I´m not going to start on how wonderful it is to be back because even I can´t stand to waste another moment moping over the flu from Hell and telling you how boring it was to do nothing but chill. Life was boring- Now it´s not. Let´s get on with it, shall we?
Guess what this chici´s been doing while getting back on track? YES!
I´ve managed to get some reading done. Some much-needed and much welcomed reading!
And it felt good to be able to dive into a story again. What I read, you ask? Well, I managed to finished `Church.` by Stylo Fantome… That one practically killed me. I almost DNF´ed the book around 30%. I pulled through, though, and finished the damn book. ( review will follow shortly ).
Then I spotted an unfinished read from a few weeks back. `Tattered`by Devney Perry. I think I found myself a new favorite author. One I´ll be stalking at the RARE London 2019 book signing event in September.
And in my moments of silent reading the husbutt came home with a little gift for me. I admit… I always feel anxious when he says the words "Honey, I got something for you." because he´s the type of guy who gifts me a screwdriver and claims it´s specially made for women ( insert the loudest sigh known to mankind ).
But this time… it wasn´t another screwdriver. He did the unexpected and…
…bought me a mug.
A SNOOPY MUG! Be still, my beating heart!
A snoopy mug with the letter M on it! * faint *
Can I love this man any more than I already do? I guess so. * gg *
So, it said on the package that the M stands for magic. To me, the M stands for so much more. It stands for….
My blog
My name
The Mmmm sound I make when drinking hot chocolate
More books
More book love
For my kids the M stands for Mommy ( obviously ). For the husbutt… the M stands for More death glares ( because he obviously hasn´t seen enough of mine ).
I don´t really care about all of that, though. I got a snoopy mug with the letter M. And it´s in purple. So much positivity from a simple gift… ❤
Now the only thing missing is: a 5 star read! People, I´m desperate for a mind-blowing story! Let´s hope I manage to find one in the next days / weeks. Finger´s crossed.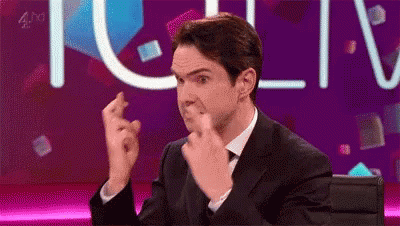 Unless some of you have some AWESOME, TOTALLY MIND BLOWING, OFF THE CHARTS FANTASTIC 5 star book recommendations for me that you can name from the top of your hat…. If so, feel free to leave a list!
Okay, lovelies… It´s time to wrap this up and cuddle with a thick comforter on the sofa and read my next highly anticipated read from my apocalyptic TBR pile.
But before I go…. I was serious about the book recommendations. Lol.
Tell me about the last book that completely blew your mind. I´m dying to know!
Until next time…
Mucho love