My second biggest issue as a reader. Finding hiding spots to read. Why? You´ll find out below. ❤
"Mommy!?"
"Dad, where´s mom?"
Those are the 2 most often asked questions in my house. I could be sitting on the roof and I´d still hear them call me. If it´s not the girls who´re looking for me it´s my husband.
"Honey?"
"Hey, I know you´re home! Your car´s in the driveway!"
The funny thing is, though, when I´m within eye-sight no one gives a hoot that I´m there. They only come looking for me when they don´t see or hear me.
But the big question is: Where am I when my family is on mommy/wifey hunt?
The truth? I´m hiding most of the time. Well, not necessarily hiding. I´m just in another room, reading or I´m actually being productive.
Don´t get me wrong… I love my little family to bits. It´s just when I want to shove in a chapter or two… they´re unforgiving.
Mothers face a harsh reality when it comes to reading. The easiest way to enjoy a book would be to read when there´s time. But what if you started reading a book and it turns out to be a proper page turner?
I´m one of those readers who can squeeze in a few pages / chapters no matter what time of day. I can read a page while stirring pasta. I can read a few pages while collecting dirty laundry my family so lovingly dumps all over the house. After 10 years I´ve become a master at reading while doing some housework. But still…
It´s hard to shove in some reading time when everyone´s at home. It´s even harder when the book I´m reading is so freaking awesome I can´t bare to put it down. Bedtime for the girls always feels like it´s light years away.
So, I semi hide from my family.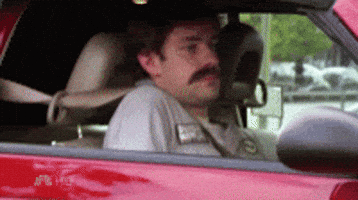 As a mom I´ve learned you have to fight for what you want, or be real sneaky about everything. Cookies, chocolate… I even have to hide the TV remote control. I love my little family but cut me some slack- I´m also a person with needs.
My favorite spot to read is, of course, on my comfy 3 seater but that´s usually occupied by 3 sloths named Eve, Lillian and Stefan. When do I read on my sofa? I hardly ever do. And if I do it´s way after my own bedtime because I still have the husbutt who likes to ask many MANY questions when I´m reading.
When my closest friends ask where I read I usually tell them "between the washer and dryer in the basement". No one really knows how much truth there is to my words. No one but me and the sloths occupying the house. You see, the laundry room in the basement is officially the home of all the spiders in the world- according to my girls. They´ve seen 20 legged beasts wearing Elvis jumpsuits down there. That´s reason enough not to go down to the basement. Personally, if I would see bling bling spiders in my hiding spots I´d burn the house down.
One would think the bathroom is a place everyone would avoid but nope. That´s where everyone heads first when they come looking for me. The bathroom is out of the question for quick chapter reads ( at least in my house). What about locking the bathroom door? People, I´ve tried that. A door will not stop the horde from asking questions. Because the door is not sound proof.
"What are you doing in there? Are you reading? How many pages does your book have left? Is the book good? I have to ask you a quick question. Honey, your left backlight isn´t working." The bathroom is the new livingroom.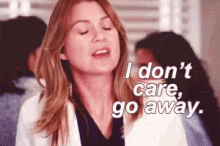 The Kitchen. To be honest- The kitchen is a room 2 out of 4 family members avoid. The only 2 who are constantly in the kitchen: me and my youngest. The other two think they have to help so they stay out. This is my shining hour because when I position myself in the perfect angle then no one can see me. So, technically, I´m not hiding. My family is just too lazy to walk into the kitchen and look around. They call. I don´t answer. VOILA!  Over the years the kitchen has become my new favorite reading spot!
My bedroom is holy. Like- holier than holy. It´s where I keep my sacred books. It´s the cleanest room and the only place where everything matches ( wallpaper, drapes, furniture, pillows ). Even my books compliment the interior. But I have glass doors. They can see me no matter where I am in the bedroom.
The only other place where I would be able to find some peace and quiet for a few minutes would be my car. Do I want to hide out in my car in the middle of winter? No book in this world would ever force me to sit in my car and read. I have my limits, too.
Granted- I don´t always hide nor do I always read. At least not 24/7. But when I do find a book worthy enough then I do take semi drastic steps. I often feel like I´m in the minority: A reading mom who struggles to take in a few chapters. But I also think the dark numbers of people reading like myself are high ( that´s what I tell myself so I can sleep better at night).
It´s also hard to hide at social gatherings, e.g. at birthday parties, holiday dinners with the family and at after -work parties. I´ve tried pulling out my phone and give the occasional nod or eye contact as if I were listening to any conversation just to read a few pages from a book…
…. but I got caught. After that, things didn´t go down so well for me. I am officially not allowed to read at parties anymore.
Do I belong in the minority? Am I hiding for nothing? The truth? It doesn´t matter.
As long as readers can make time for themselves, despite whatever circumstances… then all´s good.
So, what did we all learn today? The architect who designed my house didn´t include enough hiding corners. This house isn´t reader friendly.  We also learned that my family loves me so much they can´t stand to let me read for 10 minutes.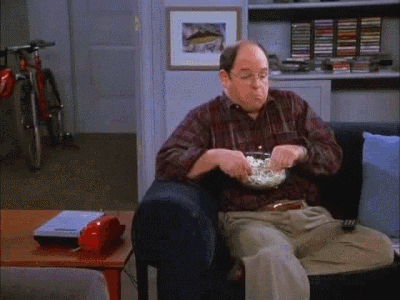 What I´d like to know: Do you need to escape every now and then to read? Do you squeeze in pages / chapters during the day or do you wait until you find lots of time? Tell me your secret! 
That´s it for today, my dear bookish Padawans. ❤ I hope you enjoy your day. Don´t forget to share the book love! ❤
---