This has been something that´s been bothering me for a while now. Enormous bookshelf collections.
You´ve seen the bookshelves from Bookstagrammers and BookTubers. You´ve seen the pretty colorful collections all neatly stacked or organized by color, size, genre, series / standalones.
And you´re sitting at home / work / school wondering: " How?"
Who wouldn´t feel a little book envy after seeing all those amazing bookshelves from book bloggers or avid readers? Uuhm… Not me. I have many questions before any sort of envy can pop up.
What do these people do for work?
How long have they been collecting?
Do they have a social life?
What jobs do they have to be able to afford so many books?
Do theses people know people who know people?
Have they slept with a librarian?
How many publishers have they had dinner and drinks with?
SO many books. So many bookshelves.
But guess what? There´s no need for book envy. Of course, we´ve all had those             "Aw, I´d like to have something like that one day." moments. But if you really think about it- Those pictures are just pics from people showing off. Because most don´t just take a pic from a particular bookshelf spot ( as many do ). There are no cool angle shots. Nooo, they give us people a nice view of the whole deal, showing off their impressive book collection. Something like this:
Lovely, isn´t it? I actually pity the person who owns that. Just the thought of dusting off all those books ( and it looks like it´s close to 400 ) gives me a headache. This is a clear example of showing off the pretty. Which is fine. I show off pretties, too.
The amount of books you have does not show any of us how much of a devoted reader you are.
I have a feeling that this needs to be stressed out a little more, although I believe many readers share my view.
You are not more intelligent if you have a room full of books.
You are not worth more or less because of your book collection.
You should not feel ashamed for owning 20 books instead of 500.
While this isn´t necessarily a case of unrealistic expectations ( because I truly believe all those people ( who upload those kind of pics ) have a room full of books. It´s more of an intimidation issue.
It pains me to hear bookworms say " My bookshelf isn´t impressive." That sentence is so wrong on so many levels.  I can hear the sadness and imagine the shame in their words. Okay, fine. So you don´t have 500 books. Neither do I.  Who says you have to? You have books- That´s impressive enough. I know people who don´t own books. ( A shocking reality for us book people. I always imagine books in their homes when I visit.)
Look. I don´t have the money to buy tons of books every month. And to be honest- I don´t have that much time to read. But I am more than proud to own the collection I have.
Isn´t it enough to just own books? What difference does the size of a book collection make? A bookworm is a bookworm, am I right?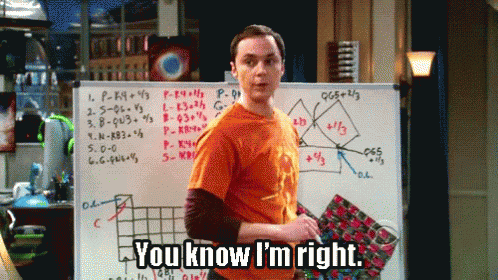 The bottom line is: There´s no rule on to how many books you have to own to be a member of the book loving gang.  As long as you find joy in reading. You can have 10, 20, 50, 100 or more books…. you´re still awesome.
Own the fact that your bookshelf is the size of a cooler. Be proud to have 1 bookshelf with all your favorite books.
You don´t read for anyone but yourself.
So, in celebration of being a happy owner of a micro library… Here is my personal book corner.
One would think that, as a book blogger, I´d have more books. And, you´re right. I do have more. But I´m weird. I have all my golden copies ( that´s what I call my absolute favorite books ) in the bedroom in a drawer ( Yes, I have a book drawer. Stop judging. Lol. As I said- Weird ). I´ve also cleaned out my bookshelves recently ( books I wasn´t too fond of found new homes). But that´s another topic for another time. And and and * waves arms * You should also know that my husband and kids have their book spaces as well.
Feel free to add your 2 cents! I´d love to discuss book collection sizes. 
Feel hugged and appreciated.
Morgana ❤ ❤