Mug
Glass tea cup
Book
The Brother´s Grimm Fairy tales
Happy Mug Monday! ( okay, fine. Happy belated Mug Monday )
For years I´ve been listening to my friends rave about tea.
"The health benefits!"
"It´s better than coffee."
"There´s nothing better than having a cup of tea while reading a good book."
I have no doubt that tea has great health benefits. And, I´m sure it´s better than coffee, too ( although, I wouldn´t know. I don´t drink coffee ). But the point about tea and books being a fab combo? That, I wasn´t so sure about.
The truth is- Tea never did anything special for me. Which led to me being a non tea drinker.
Even my best friend, Mirjam, who also happily considers herself to be a tea nazi, tried to convince me about the perks of tea. ( I said she´s my best friend. I didn´t say we always share the same sense of humor )
"Come on over tomorrow and I´ll make you the perfect tea.", she said. So, I went to her house the next day and tried her tea. Mind you, I never tried black tea before. It always had an odd smell to me but she promised me she´d be careful and teach me how to "water" my tea down with milk and sugar.
An hour and 1 cup of black tea later I ran home with massive stomach cramps. To this day I´m convinced she wanted to poison me with her version of the perfect black tea.
After that fateful day I decided to never drink anything tea – ish ever again.
Until a new tea shop opened in the nearby village.
While I´m anti – tea, my daughters….aren´t. Both love their fruit tea ( a blend of forest berries and green tea ).
Anyway- My oldest spotted the new tea shop and before I was able to protest she was already inside the shop, looking around. Just my luck.
To make a long story short, I spent half a fortune on 6 different loose teas.
My senses were clouded by a wonderful mixture of fruity / herbal smells, plus the tea lady gave me a full-blown lecture on ingredients and benefits and water temperature and and and…. I had no other choice but to cave.
Here are the blends my daughters picked.
Eve & Lillian´s Tea
White Peach
( Apple, pineapple, rose hip, peach, lemon, rose blossom, Columbian blossom )
Berry Power
( Apple, rose hip, white hibiscus, chokeberry, blueberry, Columbian blossom )
Peach Garden
(Apple, hibiscus, rose hip, peach, redbush, rose blossom, cinnamon )
Pina Colada
( Coconut, pineapple, passionfruit, blackberries, lemon, rose blossoms, orange )
Hibiscus
( cranberries, hibiscus, lemon, cinnamon, rooibos )
The stuff I bought isn´t even worth mentioning but I´ll still add my pathetic Peppermint and Chamomile loose tea, just for good measure. Oh, and the chocolate powder, as they had a new blend of cocoa from Spain. How can I resist a new brand of cocoa?
The Sum Up
I dared myself to try some of my daughter´s tea. Pina Colada spoke to me in my dark moment and… to tell you the truth? I didn´t suffer from stomach cramps! In fact- I actually like the fruity tea version of my favorite cocktail.
The spanish cocoa wasn´t for me, though.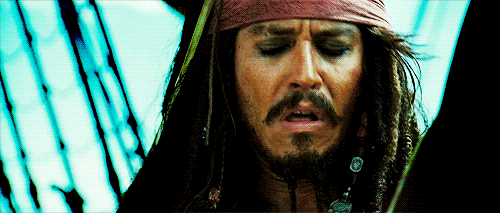 I most definitely haven´t been turned into a tea drinker but thanks to my daughters I have a new-found appreciation for the subtle tasty water.
Do I think books and tea go hand in hand? After my pina colada tea, I´d say yes.
I´m pretty sure most of you aren´t like me and have already been drinking tea for the last few decades so my question is:
What kind of tea do you drink? What blends do you prefer? 
I hope you all have a wonderful day!
Much love,
Morgana ❤