And I thought I´ve seen it all. I guess I haven´t ( and I´ve seen some crazy stuff happening in the book universe ).
Faleena Hopkins. You´ve probably heard of the author of the `Cocker Brothers Of Atlanta series´… A contemporary romance that´s 17 books heavy ( Yes. A series with 17 books ). You´ve heard of her, right?
Well, to be honest… I haven´t, either.
But thanks to the little shitstorm the author created with her trademarking the word `cocky` I am now fully aware of the author and her books.
Opinions are split over the subject. Some people think it was a good call from the author to trademark a single word as a way to protect her books / the title or whatever. Some believe the author has done the unthinkable. Some think it´s a clever marketing strategy. And then there are those few who don´t give a flying f**k.
My overall opinion at first? Who cares. Whatever floats a person´s boat is always fine by me. As long as something doesn´t affect others in a negative way then I don´t realy care.
That´s the problem, though. By trademarking a word for a book ( as the author so kindly did ) she prevented other authors from using that word for their own titles. In a way that´s harmful. Just as any other trademarked word would have been harmful.
The whole shitstorm then shifted and became worse. Not only did Faleena Hopkins trademark a word  she also felt the need to defend herself on Twitter, via video.
I´ve seen it and I can´t really decide if I desperately want to UNsee it or if I need to watch it again. It´s like a train wreck happening in slow – motion.
Faleena Hopkins, author of a book series I´ve never heard of before, was accusing others for cyber bullying.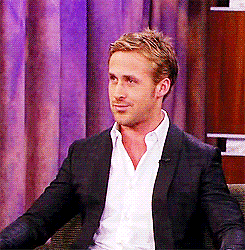 Excuse moi?
Okay. Let´s take a moment for a quick breath and try to see this with a more clear mind by simplifying the whole mess.
Author trademarked a  word.
Outcome: She pisses off many authors + puts herself in a questionable light.
Author feels bullied because people are questioning her actions.
Outcome: She uploads a video and pisses everyone off.
Author starts suing people.
Outcome: She´s creating chaos and pissing more people off.
Sometimes it´s best to shut up.
I can´t say I blame the people for not agreeing with Faleena Hopkins. I can´t even blame the many so-called "attackers" for not accepting Faleena Hopkins actions or her attempt at acting like the victim, because her video displays exactly that: The author going against internet faces that don´t agree with her. It´s a war that shouldn´t even have started. But then again… an author shouldn´t trademark a word, either.
I´m not one to take sides, as I love to be the one sitting back and having an eye on things, thinking about how many questionable people are roaming the grounds of the world. But since this has escalated into a terrible soap opera I feel obliged to check the internet for updates now.
Personally, I belive you can´t piss people off by playing by the written and unwritten rules. That´s a given. If my neighbor doesn´t let his dog relieve himself on my doorstep then I don´t have a reason to be mad / sad / hurt / enraged. Neither does my neighbor, for that matter.
Ever since that long cringe – worthy and totally unnecessary meltdown  video there have been statements and documents released that have been even more wince – worthy. So much so that even I feel ashamed that one person has gone to such great lengths, as the author has already done, for something that could have been easily avoided in the first place.
BY PISSING PEOPLE OFF. 
And this is coming from someone who´s actually very debate – friendly. I love to have a great discussion. A decent, civilized banter. But I don´t appreciate people lashing out to such extremes, no matter what the topic is.
The author caused mayhem in a normally peaceful book universe. Who does that?
As far as I´m informed, the author has 3 trademarks already for the following below:
The Cocky series
Cocky
Cocky in the font on her covers
Dare I say that I find the second and third point a bit pointless? To some extent I can understand that the author would want to trademark her series ( keyword: to some extent ). But the rest? Unless the cover was done by the author herself ( which it hasn´t been ) then I see gloomy court visits ahead for the author.
Look. It´s different when you open a business and want to trademark a shop/store name. This just doesn´t apply for words on book titles. Who does that?! It doesn´t make sense.
And because I have no wish to be sued by the author I will say that I believe her intentions were good, but not well thought through… like, at all.
You just don´t do shit like that. But then again, what do I know? I´m just a poor book blogger with a little opinion. A tiny voice among a sea of other voices.
While I wish the author no evil I still don´t believe that all this ( basically the virtual hurricane she created ) will have a positive outcome for Faleena Hopkins.  Especially after the statements she´s made towards readers. How one author can degrade readers like she´s done… I can´t even wrap my head around that. I have no doubt her words have bitten the author in the backside and that her book sales have suffered.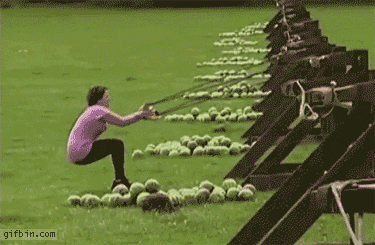 Sure, all this talk has gotten people curious about the author and her books. I´m definitely guilty of being curious. Why wouldn´t I be? I´m a book blogger. I´m sitting here thinking "Well, she must be pretty damn special and must have written explosively good books to pull off a stunt like that. And she must have millions to be able to shit on readers." It´s only natural that I start googling and looking all her books up on Goodreads. Check out what reviewers have to say on Goodreads
Despite this annoyingly good Author vs. The Rest Of The World issue having a negative effect on me as a potential reader I did find some things that were also a little off-putting for me.
I´m not one of those romance readers who´ll grab a book that has the word `Cocky`on the title. I know I shouldn´t judge a book by it´s title but… Meeh. That´s just not my cup of tea, if you will. Unless a "Cocky" book is recommended by my trusted reading hombre´s… I won´t consider reading a Cocky book.
The `Cocker Brothers Of Atlanta` series has 17 books ( says Goodreads ). Now, while I´m aware that some readers LOVE for a series to continue on forever I´m not one of those readers. I often feel overwhelmed. I even become easily bored with an 8 book series. Seeing book #17 is a tad off-putting for me, even if each book can be read as a standalone.
" Don´t judge a book by it´s cover." They said. I´m also guilty for doing exactly that. I´m not a fan of character images ( as faces on a cover could influence the image I want to create for myself when reading ). I prefer faceless.
When all else fails I do give the synopsis a chance before I completely write a book off. I can´t say I was extremely tickled by those, either.
The reviews, new and old. Normally, reviews don´t rattle my world as reviews are subjective. But the combination of the recent events and my dislike for title / cover image / synopsis… I can´t say that I want to rely much on the older 5 star reviews that have been published.
All 5 points above aren´t crucial and would normally never bring an author to weep ( at least not publicly ).  Take away the war Faleena Hopkins started and my points for not wanting to read her `Cocky` series would be fine on their own.
Now for my final, overall opinion:
( this might leave a bad taste in some author´s mouth )
There is no way to re-invent the wheel. There are countless books on the market from all genres. Any author will have a heck of a hard time coming up with a new story to write about. But it´s not really about coming up with something new. It´s what an author makes out of a story that has already made it´s rounds. Love triangles, roommates, love at first sight, FWB turned couple, baby billionaires, college bad boys…. it´s all been there before. But it´s about what the author does with certain topics. This includes title names!
If an author is afraid their book will be mistaken for another book that has the same title… Then my advice would be to do some homework and check if there´s been an over usage for a certain word in a title before staking a claim to the word. Maybe picking a different title could do the trick? It would certainly prevent shit from hitting the fan.
If an author gives in to drama ( drama said author has started ) and rides that drama wave for no greater purpose then said author should be prepared for the hate that´s attached.
Faleena Hopkins should have known how people would react. The author should have seen the outcome of her actions. No person is that oblivious.
If you become an author you automatically become a public figure. And when you make yourself available you have to think about your actions before you make a move.
The author is in no position to be a public figure when she can´t handle the heat. She´s not allowed to call herself the victim when she caused this mess in the first place. Unless…..
The author made a smart publicity move.
Now, I´m not accusing the author of being a marketing wizard because I can´t know what the author´s real intentions were but you have to admit that all this sounds like a clever marketing strategy. It´s not particularly nice but no one ever said everyone had to play nice when it came to personal goals.
Bad publicity is still publicity.
While the author hasn´t only  been bathing in the positive feedback tub from her little escapade she most certainly had / has people talking about her. The key is to get noticed. Some people don´t care how that happens, as long as it happens.
Personally, I think it´s a risk that can backfire easily. But then again… I´m just a book blogger with no wish to be on Faleena Hopkins list of people to sue so I´m just assuming all this and saying that it´s a possibility.
Let´s just assume the author did all this for marketing reasons.
Meeh. * wave off * Doesn´t make the situation any better, either. She´d still be in the wrong with her trademark thingy. And if not because of that then definitely due to her hurtful statements she´s made towards readers.
Now that we´ve got all this covered I can say what I really wanted to say from the start.
Ready?
Bullshit. Horseshit. What a complete crock of shit.
If you´re interested, you can check out the following hashtags on Twitter. There, you´ll find many authors fighting for the greater good. #cockygate #byefaleena #getloud and you´ll get some insights on the newest Faleena Hopkins happenings.
What are your thoughts on the subject. Should an author be allowed to trademark a single word in order to secure their book titles? Does any of this make sense to you?