Remember the moment when you discovered your Spam Box?
I remember that moment. It took me quite some time to figure out I had a spam box on WordPress, though. Another inbox filled with all kinds of weird crap just waiting to be taken seriously? WOO HOO!
I admit, I had a minor Kelly Bundy moment while looking at the bursting – at – the – seams spam box. ( okay fine. A Mark Wahlberg moment )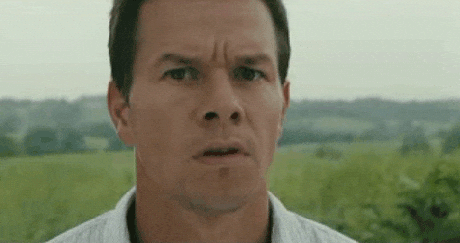 But that moment only lasted for about 5 seconds.
Ever since that fateful day, I´ve been blessed with the most questionable – worthy spam comments made on my blog posts. Why are they questionable? Have a seat… I´ll gladly show you what treasures my spam box holds.
Go home, take down. You´re drunk. But I will still take your last line as a compliment. 
2. Jack, you don´t hug your parents just to make God happy. That´s absurd. You hug your parents when you need money. Get your facts straight, my man. 
3. Jeez. And I thought I was Queen of changing topics.  
4. What a coincidence, Herpies. What a coincidence.
5. Go away, CandaceBold. No one asked you for your opinion. 
6. The fact that you studied my 7 things about me…. I´m humbled. 
See? Highly questionable comments that aren´t even topic related. I must say, though… Jack is my favorite spammer so far.
Be sure to return to my next Spam Box Treasures next month.
Thank you for taking your time to read my blog post.
Much love,
Morgana ❤