It´s been quite some time since I´ve book blogged.
May has been a challenging month for me. A few weeks back I´ve been diagnosed with Hypothyroidism ( underactive thyroid ). I´ve been told it´s not a "big deal" because my levels are minimal… but still. The news had me rethinking my whole lifestyle.
I took a step back from the book world to think. Well, I thought a lot and came to one conclusion: There wasn´t much to rethink.
I´m already living relatively healthy.  It´s the lack of Iodine that´s the problem.
So, the doctors suggestions were: No meds ( yet, as I don´t suffer from any thyroid typical symptoms and I don´t have alarming test results ), eat fish and go to the gym.
His final words were:
"Don´t worry. It´s not uncommon for women your age to have this problem."
What a way to cheer someone up.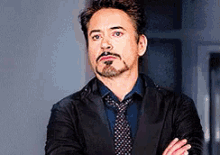 Guess what I´ve been doing for a solid month now? Including fish in my diet and working out. Am I enjoying my new life? Absolutely not. I miss my naps.
Let´s see how that all pans out. Let´s keep our fingers crossed that I won´t have to take meds after my next check up in September.
Besides looking out for myself more I´ve played the best man / best sister for my brother´s wedding! I met new relatives ( I call them new because I´ve never seen them before nor have I known of their existence ). And my best man´s speech didn´t go down so well. But that was expected since I suck at speaking infront of a crowd. I only hope 80 % were drunk and weren´t able understand a thing I said. I´ve heard no complaints yet.
On to the books…
Between the chaos I managed to create a reading list and actually reached my reading goal for the month of May! Who would have thought ( certainly not me. Lol ). I also managed to think of new post ideas.
I had a wonderful mix of everything and even had the chance to add a few books from my TBR list to my May reads.
Completed List
The Little Book Of Hygge – Meik Wiking
Little Black Book – Otegha Uwagba
Ash Princess – Laura Sebastian
A Court Of Frost And Starlight – Sarah J. Maas
Added Reads
Cry, Heart, But Never Break – Glenn Ringtved ( children´s )
The First Touch Of Sunlight – Len Webster  ( romance )
The Wicked Deep by – Shea Ernshaw  ( Fantasy, YA )
That´s 7 (!!) books in a month. I can´t believe it myself but I did it.
Just on a friendly note: My deepest apologies for not replying or commenting on blog posts I follow ( or haven´t yet followed but have been meaning to ). I´ll be sure to take some time off to catch up on ALL the good stuff I´ve missed out on. Looking forward to read some awesomeness from the book blog world!
So, now let´s group hug and move on to the next month.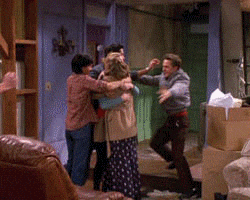 Here´s to more challenges and that you all and I over come them with ease!
Much love,
Morgana ❤ ❤