Book bloggers who interact with authors and hang around Netgalley will know what an ARC is. For the rest of the world who´s always asked themselves what the abbreviation means… I´m here to help!
You´re welcome.
And now you´re thinking: "WOW! Those book bloggers get free books from publishers / authors directly? That´s awesome!"
You´re right. It is AWESOME.
Us book blog folks can´t really complain when it comes to receiving books before they hit the bookshelves.
But receiving ARCs comes with a price. It´s not just about getting free, yet to be published, books.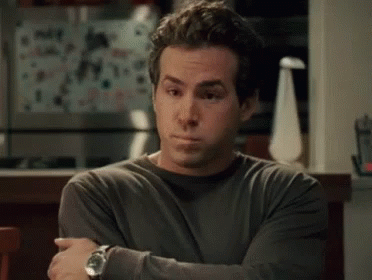 Granted. The price we pay isn´t necessarily high. But it´s tiresome and even taxing over time. But sometimes reading those ARCs can be rewarding.
I think it´s fair to add that there is a difference between traditional published and self-published ARCs. And then there´s Netgalley, which is a whole different level of giving out unpublished free copies to readers.
Traditional published advanced copies are usually reserved for journalists, celebrities, major blogs. Of course, any every-day-book-blogger can receive a traditional published ARC, as well. It just involves a little more work and luck.
Self-published ARCs are much easier to get our hands-on. We either wait for an open opportunity to add ourselves to a list or an author may ask us directly if we´re interested in reading an ARC.
Or, we hop over to Netgalley and include ourselves to a list there and then hope for the best.
Either way – ARCs come with a set of rules. These rules may vary but the core of rules is always the same.
Do not forward the book to a third party
Must leave a review ( either before or after or directly on publication date )
Include publisher/authors name
Meet the deadline
Don´t publish a review with less than a 3-star rating. ( not a mandatory rule, but it still pops up once in a while )
So, basically you get to read for free if you promise not to let anyone else read the unpublished book and if you include the publisher/author in your review by thanking them for letting you read the free copy then everyone´s happy.
Many book bloggers will mention that the book they´ve read was an ARC in their reviews. Sometimes it´s even asked of us book bloggers to add a small recognition line in our reviews. That might look something like this:
"I received an Advanced Readers Copy from the publisher in exchange for an honest review"
A simple line, right? That can always be easily worked into a review before it´s published. That line might raise some questions to a normal reader who´s only looking for his/her next read, though.
No matter how a book blogger receives an ARC the rules stay the same.
Don´t do shit you promised not to do! Do the shit you promised you´d do!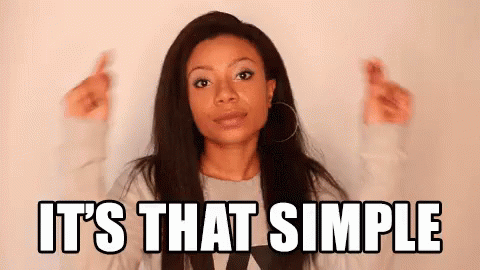 The price we pay is truly small compared to what we´d normally spend after the ARC hits the bookshelves.
Are Advanced Readers Copies worth it?
I´d say yes and no. Yes, because it´s a fabulous way to get our hands on new books and ARCs are kind to our wallets.
No, because book bloggers tend to agree to read more ARCs than they´re able to fit into their schedule
.
Let´s do simple math that displays what I´m talking about:
2 ARCs a week = 8 ARCs a month = better have a calendar or else you´re screwed.
And then there´s that issue when you want to DNF the ARC. You have to contact the publisher or author and give details as to why you can´t continue to read.
Meeting a deadline is also sometimes exhausting.
Life is often not nice to us book bloggers. Sometimes we have to hop back to reality and can´t meet a deadline. You have to contact the publisher or author and explain why.
So, are ARCs truly worth it?
Sort of. Kind of. It depends on what type of person/book blogger you are.
ARCs Then & Now
Nowadays, 98% of all ARCs come in e-book format. Why? Because it´s much easier and quicker. There´s no hassle with printed ARCs and no shipping issues. ARCs flow from one device to another within seconds or a few hours. ARCs these days look like this:
Or, dare I share this little gem from Netgalley:
A few years back, though, there were still publishers and authors who made a point of giving out printed advanced copies to readers.
Weird, right? Hardly imaginable in the day of modern technology yet they existed. Printed ARCs were a thing and I miss them dearly.
These days, authors love to give out e-book arcs because they´re efficient. Low cost and no wasted effort.
And many authors have misunderstood the meaning of an ARC. The roots of ARCs.
What was once an uncorrected proofread turned into a nearly finished – finished project ready to hit sales.
Let´s do a quick listing of things that made ARCs different from the past and now.
ARCs Back Then
Uncorrected proofreads
No final cover image
The story wasn´t final
Paperback format came as a naked product
Readers gave feedback on the proofread and THEN the whole book was combed through again before it would be published, 3 – 6 months later with a cover image.
ARCS NOW
handed out in exchange for an honest review
often final product
often comes with a finished cover image
In short: readers receive a copy for review purposes and then the book gets published within 1-3 months ( or less ).
So, the idea of an ARC has changed over the years. And then there´s the time issue. We live in a fast living world. If authors/publishers don´t get said book out yesterday then the genre might go out of style tomorrow.
There´s hardly any time to send out a paperback ARC across oceans to the opposite side of the world when the same thing can be sent via technology within a blink of an eye.
Makes sense, right?
It still doesn´t change the fact that I don´t like ARCs, no matter what form they come in.
They´re added work. The story has to sound freaking special before I accept an advanced copy.
Do you like to read Advanced Readers Copies? How often do you accept ARCs?
Let me hear your thoughts! I´m dying to discuss this topic with you.
Hope you all have a lovely day!
Much Love,
Morgana ❤ ❤