Dear Facebook,
After a long and bumpy relationship I believe it´s time for my Facebook page to say Farewell, bye – bye, ciao, au revoir, auf wiedersehen and toodaloo.
I know, I know. It doesn´t have to be this way. You´re not forcing me to leave. But you and I… our connection has lost it´s touch. We´ve had this one-sided relationship for a few years now and I can´t continue moving forward with what we have anymore.
You see, I´m tired and at my wit's end.
I´m not putting all the blame on you. I´m definitely guilty for not taking all your advice on how to pimp / promote / push myself to become a better Facebooker or even a page owner. I could have worked harder, spent more time working my butt off to have a voice but I didn´t.
But if I´m honest ( and I have to be because otherwise, you´d have a hard time understanding any of this ) I can put 90% of the blame on you.
See for yourself.
Now, don´t start ruffling your feathers, darling. I´m only stating a fact.
In the beginning of our relationship we had something good going on. We were `on the same page` , if you know what I mean?
You supported my dreams. You sat back and encouraged me from afar, watching me build my book blog empire. We both had so much fun back then.
But then you changed.
Then you changed again.
You changed so much that I needed a break from you. From us.
Remember that time you deleted my book blog account and suggested I convert it into a Facebook page AFTER you took down all my stuff? Remember the troubles you caused me? Thanks to you I lost 5000+ followers without notice. That got me good. I had to start over, from scratch. That wasn´t funny. Even the email exchange we had over that subject was a teeth pulling moment.
But we settled and agreed to disagree.
After a full year I managed to gain most of my followers back. It was tough work but I succeeded. And with the success I also forgave you.
Why, I don´t know because you obviously didn´t deserve my forgiveness. Not after the crap you pulled off after that little stunt.
Thanks to you my book blog page has had the pleasure of spending countless hours in Facebook jail ( for reasons you have yet to reveal ). Thanks to you the few people who have followed me over the years aren´t able to see my content. You´ve forced me and my followers to push and click all sorts of unnecessary buttons so my content would be visible.
Dude, let´s be clear on one thing. I´m a book blogger which means I read and write reviews. I don´t have a shop nor do I intend to turn my hobby into a business. I am not making a penny / euro off of anything I´m doing and you have the audacity to suggest I invest money so that people will see the stuff I post.
Do you realize that this is an unhealthy relationship?
This give – and – take game we´ve been playing is not working out. It will never work out.
With each hour I spend with you, putting in so much effort to display my work, you just go on ahead and make sure to throw more stones in my way, preventing me from networking properly.
Did you know that I´ve been preaching to people how important it is to network if they want to build a name for themselves? Because it is important if the social media is user friendly.
You, dear Facebook, are many things. User friendly isn´t one of them. 
You have too many demands. Too many guidelines. Too many rules. And you find too many ways to screw someone over.
I´ve had enough. I´m sure many others feel the same way.
You may think I´m bitter. I assure you, I am not. I´m far from feeling anything for you anymore.
Word has it that you´re a sinking ship. That rumor has been going around for some time now. It wasn´t until I spotted a Tv commercial last year when I knew just how desperate you´ve become to keep your flock from flying away. You had to advertise. You.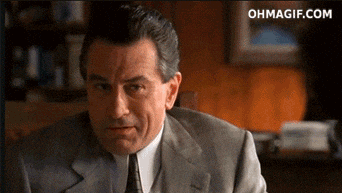 With all the stuff you´ve changed and all the crap you´ve put my book blog page ( and other book blog pages ) through,  I don´t see a reason to keep this so – called relationship intact anymore.
I am tired investing so much love, time and energy with you when I get nothing in return.
I´m tired reading your worthless notifications telling me that I haven´t posted in a while and that people are missing me.
No one can miss my book blog page when they can´t see it.
So, with that being said I think it´s time to cut the cord and concentrate on other platforms that help my book blog instead of harming it.
Facebook, my book blog page will not miss you.
I hope your ship sinks a little faster now.
Warm regards,
your  ex page owner
Morgana´s Book Box.
Dear friends, family and followers,
As of now, you can follow me on Twitter, Instagram, Goodreads. 
I hope you all have a lovely day!
Don´t forget to share the book love!