Mug
GreenGate: Latte cup, star, warm grey
Book Topic
Book blogger goals.
I remember I didn´t have any goals when I started to blog… 8 years ago.
It´s extremely hard for me to wrap my head around the fact that I´ve been book blogging for so long. Do you guys know what this really means? That I´ve been staring at my computer screen for close to a decade.
I´m not going to start handing out advice on how to blog because if we´re all honest here… book blogging is something unique. It´s personal. Everyone has different ideas on how to book blog.
Besides, I suck at giving any type of advice. Shall I ever share my wisdom with you then do yourselves a favor and ignore it. There´s a huge possibility that my advice might get someone into trouble. And I´m not ready to have fingers pointed at me nor am I up for having people in my garden ready to attack me with pitchforks.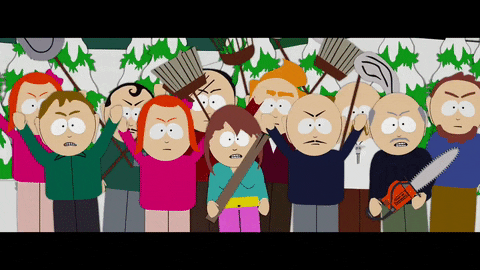 I might not have had book blogging goals from the get – go but I did develop some goals after a few weeks.
Keep in mind: In 2010, there wasn´t as many book blogs as there are today. Back then, it was easier not to feel the pressure some book bloggers are feeling these days. Social media was much more fun to handle and Goodreads wasn´t a vicious playground. And not many authors had annoying PAs who dealt with everything. It was easier to get in touch with authors, self published AND traditional published, alike.
There were a few huge book blogs I followed and I even picked one of those blogs to be a "role model" for me ( which turned out to be a bad idea. Lol ).
Back to the goals…
I didn´t have many goals back in the beginning of my book blog career. There were less than a handful of things I wanted to achieve as a book blogger.
To help you understand the next part a little better I´m going to give you a little book blog background info from myself.
Morgana´s Book Blog Résumé
2010 – 2015,  blogged @ the Divas Book Blog with my 2 besties

2015 – 2016,

left Divas Book Blog,  guest reviewed for other Book Blogs
2016 –          , Solo Book Blogger under new name and new blog
Of course, there´s more to that résumé but that´s for another time. We´re concentrating on goals today. So, what exactly were my goals?
Note: I might have had goals but I never, not even in my wildest dreams, believed any of the 2 goals would ever be reached. I mean, I´m me. I don´t belong to the luckiest bunch in the world. Yet, I had hope ( even if those hopes were too far out of my reach ).
My first goal: Receiving a signed paperback copy from an author. I´m not talking about the signed copies we usually have to pay for these days. I´m talking about the books that have been given freely from the heart with a small personal note. A smaller goal but still not easy to achieve ( unless you go to a book signing event or pay for an author´s signature ).
My second goal: To have my name / blog name / tagline from one of my reviews on a book cover. To be fair, I had no idea how that was going to happen. All I knew was that I wanted one book with something from myself on it. This wasn´t a realistic goal of mine.
You know how you sometimes say that you could die a happy man / woman if something you´ve dreamt of ever happened?
That´s what I always said.
"If my name ever gets printed on a book then I´ll retire and die happy." 
Well, I reached my first goal quicker than I thought I ever would.
That, in the pic above, means the world to me. My first bookish goal. Through hard work ( many hours networking, book blogging, spreading the word, etc ) I received my personalized signed paperbacks.
I couldn´t have been more happy.
Until this happened….
This was a faint – worthy moment for me. My words. On the backside of a paperback book. I truly thought my blogging goals couldn´t be topped.
I was wrong.
The best moment of my book blogging career. I made it on a book cover. The front.
I´m not a crier but when that day… when the book arrived… I was bawling my eyes out.
Now that I´ve long reached my bookish goals… do I have anything else I´d like to achieve as a book blogger?
This may sound ungrateful but, no. I´m happy as I could ever be. As of now, I don´t have any book blogger goals. But who knows what the future might bring, right?
This post isn´t about parading my achievements and tooting my own horn. This post is for everyone who has a book blogger goal ( or any goal, for that matter ).
THIS TYPE OF ADVICE YOU CAN TAKE FROM ME.
No matter how big or small, how insignificant or meaningful your goals are… Never forget that you are able to achieve those goals.
If your goal is to become a successful blogger – you can do it!
If your goal is to be unique – be unique!
If you want to host a book signing event – no one is stopping you!
With a little love, sweat, energy and time… you can reach your goals.
Look at me… If I can get my name on a book cover then you certainly have the power to achieve whatever it is you have your mind set on.
Speaking of name… Don´t be confused if you´ve read Julia on the signed books in pic #1. I go by both, Morgana and Julia. ( first and middle name )
Dream small. Dream big. No matter what you do, make those dreams come true!
Do you have any blog goals? Have you reached them yet? Share your thoughts and secrets! I would love to discuss your goals with you.
Much love and warm hugs,
Morgana ❤