A hilarious new rom-com from USA Today best-selling author Carmen Jenner. 
Poppy Porter's ex is getting married … to her ex-best friend. To land her dream job of partner in the most prestigious firm on the Upper East Side, Poppy must now pull double shifts as their wedding planner and maid of honor. And the icing on a truly craptastic cake? Leo Nass. Handsome, infuriating, womanizer, and … the best man. Despite their longstanding loathing, Poppy doesn't see Leo coming. Literally.
One ruined cake.
One archnemesis.
One hour to save the wedding.
Can they put their hatred aside long enough to save Poppy's job and Bridezilla's head from exploding?
Piece of cake, right?
Fun fact- I don´t like watching rom – coms. I don´t like reading rom – coms, either.
The reason for that is:  I find them far too cheesy and full of clichés. And most of them take place in Manhattan…because that´s the place for rom – coms.
You´d have a better chance catching me reading a Sci-Fi than a rom-com. If I want to be dragged out of my comfort – zone then I will most definitely not start reading romantic comedy´s.
Believe it or not… There´s a huge difference when it comes to romances. There are so many sub categories to the genre.
It´s the "I can´t live without you" and "You had me at hello." that has me constantly doing the face of all faces.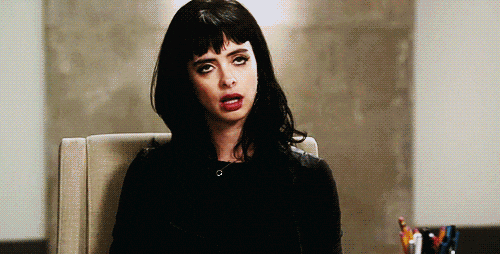 I cannot, by all that´s pink and fluffy, remember what drove me to buy `Cake` by author Carmen Jenner.
I remember seeing the cover on all social media platforms and reading a handful of reviews. The next thing I remember is scrolling through my TBR list on my Kindle and POOF, there was `Cake´. So, my guess is that I made a mistake.
I was in for a surprise.
Well, butter my butt and call me a biscuit Cake!
I actually enjoyed `Cake`. Like…really really enjoyed it.
The story? It was nothing new, or nothing I haven´t heard of a million times before. The story was the exact thing that usually bothers me with rom – coms.
Wedding planner gets a triple slap in the face when her ex wants to marry her best friend and has to co – plan their wedding PLUS be the maid of honor.
Things become interesting when Poppy, the wedding planner, has to deal with the groom´s best man – Leo, who´s also a childhood enemy of Poppy. They bump into each other more often than not.
The story takes place in New York and the Maldives ( of course! ) and cash is being tossed around as if someone had it growing on trees in their backyard.
So, why did I like this book so much?
Besides the humor ( which I fully appreciated ) it was the writing style and the way the characters were portrayed that made this read great. Poppy and Leo definitely helped me enjoy this book more than I was willing to.
Plus, there was cake. A lot of cake involved in this story. Who doesn´t love cake? Cake rules.
I couldn´t help myself. Falling for Leo and Poppy was not what I had planned but it happened anyways. Their overall chemistry was lovable.
What I also enjoyed was how movie – like this read felt. I kid you not… Reading `Cake ` felt like watching a Kate Hudson rom – com. ( I like watching Kate Hudson… not the romantic comedy´s she plays in )
The end was great. I liked how things played out for the MCs and the sub – characters.
Would I recommend this book? Sure. `Cake` is quite funny and entertaining. I don´t necessarily think that this book cured me of my dislike for rom – coms… but it did put a smile on my face more than once. That alone is reason enough to recommend this book. Maybe I´d be more open to rom – coms if they took place in Iceland or…. some other place that´s not in / near / around Manhattan.
Would I re – read this book? Not sure. Maybe. Maybe not. I have a strong feeling that this is a once – is – enough type of book. But who knows… I´m open for surprises.
The Cover – 3 stars ( The cover is nothing I´d go nuts over. And it´s definitely not the worst I´ve seen.)
The Story – 3 stars ( Uuhm… Not really unique but due to the writing style definitely highly entertaining. )
The Characters – 5 stars ( Loved them. )
My emotional state after finishing this read – Really happy.
Purchase Links