A book lover has 3 enemies.
Time
Money
 The blasted TBR List
While some of you might see only 2 out of the 3 as a true problem.. I consider all 3 points a pain in my spring chicken bum.
Time is always working against me. There´s never enough money at the right moment for the newest release / newly discovered book. And that good for nothing, ever-growing TBR list keeps getting longer by the day / week / month.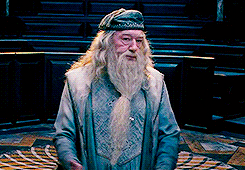 The Struggle is real.
It´s like a vicious cycle that never ends.
If I do, by some miracle, have money for books, then I usually don´t have time to read.
The end result: I buy the books I want and they land on the TBR pile. And since I avoid ebooks I literally have a pile of unread paperbacks, neatly stacked somewhere safe, with the false promise that I´ll one day read those books. ( I have more unread ebooks but since I´m avoiding my Kindle… those may never meet my eyes )
It´s the same crap every month.
But it´s time to break the never-ending cycle. It´s time to be the breaker of TBR lists.
I am so done. Fed up. Tired of looking at all the pretty paperbacks and thinking I´ll get to those one day.
The brutal truth is- I bought all those books for a reason. TO READ THEM. At some point in my life, they all sounded awesome. Why I haven´t read them?
Because something always got in my way. New releases, social life, the latest fb gossip, a hot bubble bath session, dinner… There was always something that kept me from diving into the books on my dusty TBR list.
Not anymore.
My grande idea: To tackle the TBR list.
Now, hold on a minute.
I know there´s no way I will EVER be able to get rid of the mile long TBR list. I´m doomed for life. All book lovers are. Even the occasional readers who have miniature TBR lists are doomed. There´s no escaping. We´ll all die with a TBR list one day. ( What an awful thought. Bah. )
But wouldn´t it be fab if our lists weren´t a mile long?
Think of all the money we could save if we touched the books we already possess instead of buying new ones or accepting new advanced reader copies!
So, the idea of tackling the TBR list is there. Now on to the next step.
How Does One Tackle The TBR List?
I can´t speak for others but my idea looks like this:
Avoid social media
Avoid bookstores
Avoid Amazon
And while avoiding the internet altogether I´ll do the unthinkable.
Pick a book from my TBR pile and start reading.
Pick another book after I´ve finished the last.
Pick another one until the TBR list looks somewhat presentable.
Sounds pretty simple, right? Well, it is simple in theory but it won´t be an easy task. I can already smell the sweet scent of failure in my near future. That doesn´t mean I can´t try, right? RIGHT?
So, let´s raise our drinks ( Mugs, cups, flutes, bottles ) and make a toast!
HERE`S TO TRIMMING THE EVIL TBR LIST!
How long is your TBR list and have you ever attempted to downsize it? If you have then tell me your secrets! I´m dying to know how you did the unthinkable.
If this post has inspired you to tackle your own TBR list then feel free to join in on the fun! Shared pain is half the pain! Let´s create a miracle together. If not then I´ll be sure to give you updates on how I´m suffering from not buying the awesome new releases. But be warned- I´ll be moaning and nagging a lot while reducing the TBR list.
I hope everyone has a great day!
Many hugs,
Morgana ❤ ❤