Hi and welcome to Mug Monday! The place where I love to feature my Mug of the Day and current read.
My current read is `The Birthday List` by Devney Perry. A book recommendation from a fellow book blogger.
Book recommendations come in many MANY forms these days. I´m a fan of the classic face to face book talk but will definitely settle for the good old review reading. Instagram book recommendations are my least favorite because I often have to hunt a book description down after seeing a cover to my liking.
Now, I´ve slightly given up on book recommendations from friends and blog buddies. Not because the recommendations are crappy. Not at all.
The whole problem is, book recommendations and I have a love hate relationship.
Because let´s face it – When someone recommends a book they loved then there´s a 50 % chance of actually hating that very same book. Some recommendations are pushy. They´re the in – your – face – type. You let someone talk you into reading a book because THEY loved it so much. Then you read. Then you finish the book and wonder why you´re even friends with that person.
And then things become awkward.
You have to give your thoughts on the book to the same person who recommended the book in the first place.
If you´re like me ( which I truly hope you´re not because I´m extraordinarily weird ) then you won´t have any problems voicing your real thoughts to the people you love ( and to those you don´t love )
"I love you, Marlene. But promise me you´ll never recommend a book to me again."
And my friend always replies with a..
"Pfft. You have no idea what a good book is."
Touché.
It´s because books are a matter of taste. My friend´s taste differs from mine by a long shot. Always does.
On the other hand, though, I LOVE when someone recommends a book. I love it when the recommendation is made in a not so obvious way. Kind of like an unspoken "You have to read this."  I love to listen to the passion and see the excitement in someone´s face when they talk about a book.
"The characters! You´ve never met such intense figures… And what they go through! Girl, you´re in for a ride with those." 
It´s a one-sided conversation I fully enjoy. I just sit and listen like some kid hearing about Santa for the first time.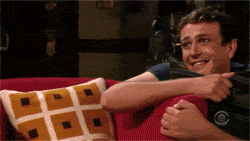 That´s exactly what happened with `The Birthday List` recommendation. I had time to appreciate the thoughts that were given regarding the book. I had time to see the appeal. I was allowed to become curious.
That where I think the main problem lies with book recommendations ( for me ).
It´s not just a matter of taste when it comes to book recommendations. It´s a matter of how the recommendation is delivered.
A pushy book recommendation doesn´t really give you time. It´s a "READ THIS NOW!" situation. Words like LOVE, AWESOME, FANTASTIC, BRILLIANT, LIFE CHANGING are thrown into a convo and you hardly have time to process everything because the only things that stuck were the words "READ" and "NOW". You READ IMMEDIATELY and realize in the end that the book was okay but not as LIFE CHANGING as it was set out to be by your friend.
When the recommendation is subtle but at the same time passionate then you have air to breathe and time to appreciate the love coming from the other person.
Does this make any sense? * scratching head *
So, now you know about my book recommendation love / hate relationship.
What did we learn today? That my friends don´t have taste and neither do I.
Thank you for joining in on Mug Monday & Book Recommendation Talk.
I hope you enjoyed this post.
Much love,
Morgana xoxo