"So, basically, you read a book and type up a review."
A statement made by non – book friends, neighbors, my husband and even by my own mother. Actually, that´s what everyone, who isn´t involved in the book business, says to me.
My instinct tells me to take a book and hit the people I love with it. But physical education is illegal, so… It suddenly dawned on me that others have no clue as to what a book blogger actually does.
No. Sadly enough, 6 trillion other book bloggers, including myself, do NOT only read and review books. Reading and reviewing is just one aspect of the deal. Just one of many!
There are a few book bloggers who stick to the book blogger basics ( uploading reviews only ) but, they eventually get sucked into trying new things out, too.
Sooner or later – We all get to that special point where we want to become a part of the ever evolving book blogging community and end up doing so much more.
As fun as book blogging sounds, and IS, it´s  TIME CONSUMING! I felt the need to put that in caps to get my point across.
We´re not taking about food or makeup blogging, here. We´re talking about the stuff that not only entertains a person but also educates people. Book blogging is about expressing one´s self. It´s about sharing news on what´s hot and not. Book blogging also is satisfying for one´s own needs in form of discovering new books / authors and helping others with what to read next.
That´s pretty much the glory side of the business, all wrapped up in a nice package. In reality, though, book blogging goes deeper. Much deeper than any outsider could imagine.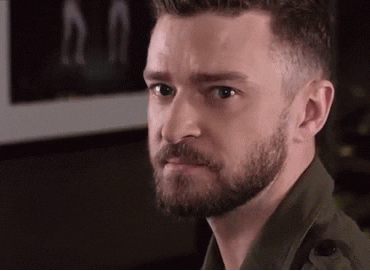 Book blogging is intense. It all about hard work with little or no pay. You sometimes need to dig out those big girl panties and thick skins to survive!
It´s time to put an end to the thought of book bloggers "just reading and reviewing". It´s time to educate the poor souls who think us book bloggers do nothing but hide and read. Book blogging is serious business and it takes tough cookies to master the craft of handling books and blogs from the ass crack of dawn until stupid o´clock.
Let´s start with WHAT IT IS BOOK BLOGGERS ACTUALLY DO.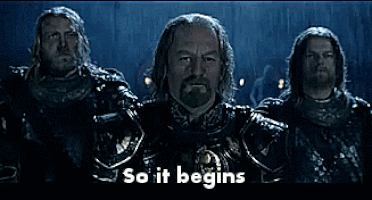 Yes. Book bloggers read alot.
 Probably too much, if you ask anyone who´s not a book blogger. The ugly truth is – Some book bloggers read 3 – 4 books a week. And when ARCs ( Advanced Readers Copies ) are thrown in the mix then bloggers have to step up their reading game to make the deadline. Standard reading for a book blogger would be 1-2 books a week, which is still more than any mortal would do. Book bloggers have to be up to date with new releases, etc. 
It´s also not uncommon for a book blogger to read more than 1 book at a time. I have books in my bedroom, bathroom, kitchen, livingroom…. Lots of unfinished gems.
"Reading is always fun." – said no one, ever.
Not completely true. Reading is, most of the time, fantabulous. But once in a while a book blogger receives an ARC and those aren´t always fun. If a review is requested then there´s no beating around the reading bush. We have to read, page for page, in order to give our full opinion on the book ( skimming´s not allowed ). Our brains have to fully concentrate on the book at hand. It´s a different kind of concentration we have to maintain. And that, my dear friends, can be exhausting. If we read ARCs twice a week then some of us are just pooped beyond words.
It´s worse  when the ARC received is not really our cup of tea. It´s then a "pulling teeth" situation that can have us taking a reading break or make us re-read our favorite novels just to wipe our brains clean.
That might sound mean but it´s a fact.
Golden Rule #1 – There are no rules.
 Thank all that´s pink and fluffy for the million outlets that are at our disposal! Facebook, Twitter, Goodreads, oh my! A blog isn´t the only place to spread the word. Book bloggers are magicians when it comes to social media. 3 hours and 20 clicks, 6 post saves, 5 scheduled posts later and a book blogger has covered all book bases, making sure EVERYONE in the WHOLE WIDE WORLD sees the book they´re promoting.  But we´re not just excellent at promoting books and authors…. we excell at promoting ourselves, as well! We do that by…
doing Facebook posts

Coming up with catchy lines for Twitter

Being fabulous on Instagram

Interacting other people 

Creating promo  worthy fan art or graphics

using our children / pets ( because they´re cute…and stuff )
making videos
We know how the ball rolls and how to work the book mill and we use all we have to get the word spread. 
We´re the invisible cheerleaders.
 Our creativity has no end and will never find one!
Our creativity is not narrowed down to writing reviews and thinking of smart and halfway intelligent FB / Twitter posts. Our creativity goes a step further than that.
We´re creative with our blog, too. Did you know that we´re also designers? That´s right, my little Padawans. Us book blog folk spend just as much time with designing our beloved blog as we would with re-decorating our livingroom ( well, probably not. Since there´s hardly time for that..LOL ). We pick a theme, change colors, create logos, move things up and down, left and right until we´re satisfied with how everything looks.
Don´t be fooled. Coming up with ideas is hard work. It involves a night with only one bathroom break.
And guess what? The design is never final. Us book bloggers are constantly changing things over time. Why? Because we have so many ideas and constantly think of ways to improve our appearance. That´s what moody artists do, right? We change things all the time.
* throws pencil across table and aggressively bites in chocolate crossaint while glaring holes in the air *
Life vs. Book Blogging.
Book bloggers often don´t like having to slip back into reality. Real life just has too many challenges. Reading is much easier.
But, we have to eat at some point. We have to sleep, answer the phone, let the dog out…. Life gives us endless chores. No wonder we like to read!
Let me tell you a secret. I don´t really have time to blog. I don´t have time to read, either. Between having kids, an attention seaking husband, my social life outside the house, work, household chores and school…. I don´t really have time to do anything besides drop dead on the sofa after the kids hit the sack. I´m not a soccer mom. Far from it, actually. But life itself is demanding at times.
So, I´m basically 13 hours on my feet then hop on the internet until the ass crack of dawn to get some book blogger stuff done. Same goes for reading.  That is – if I don´t manage to fall asleep before.
My days need more than 24 hours.
But somehow I still manage to find some hours in my impossible schedule. I really can´t tell you how I do it. I just do. And I pay a high price, too. Result: Chonic exhaustion.
Sleep is highly overrated.
Who needs sleep? I sure don´t. Many book bloggers don´t, either.
A book blogger quickly learns how to function during the day after having only 4 or 5 hours of sleep. It´s a fact.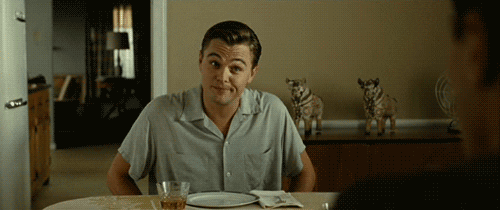 Personally, I´ve earned my stripes. It took me years of practice to find the right toothbrush in the a.m. or to not bump my shoulder against the doorframe. Mixing up salt and sugar was yesterday. Now, I can read a book until 4 a.m and still wake up at 7 a.m ( like, once a month ). I might not look like a Disney princess but that´s not important. Important was the chapter I shoved in before I passed out from exhaustion! YAY for ME!
And if I´m not reading until stupid o´clock I´m hanging out at my favorite playground – The internet!
Here´s a small list of things book bloggers try to get done while not sleeping.
Come up with something to post on Facebook and Co.
Take pics for Instagram and work on them
reply to comments
visit other blogs ( another aspect that takes TIME )
getting back with people you accidentally ditched
write reviews
Procastinating and unleashing the creative beast within
Read 1 – 5 books.
See? There´s absolutely no time for sleep. None.
Book Blogging Is Dangerous Business.
There´s a golden rule when it comes to uploading reviews: Hide afterwards. Especially when you publish your not so nice opinion on a highly popular book that has a large, passionate fanbase.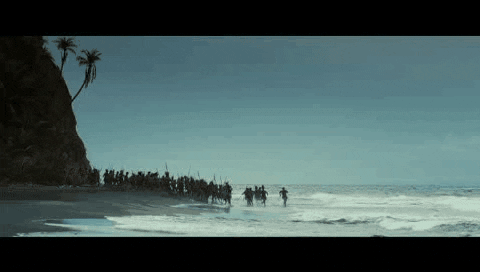 Hence the need for the big girl panties because some fans can be vicious little turds who will stop at nothing to bring you down and make sure you end up in social media jail just because you shared your opinion. An opinion they don´t agree with. There´s always that one special person, a leader of the book troll army who waits for an opportunity to bash a reviewer.
Besides being hunted down by the fan mob, us book bloggers tend to be highly opinionated. We will express, both, our love and hate   dislike for a book in a very passionate and, sometimes, clever way.
We create posts using our large vocabulary all while experiencing our own Battle of the Bastards.
Book Bloggers know how to survive!
* picking up pitch fork / baseball bat / heavy hardcover *
Blogger Statistics: Acting like we know what we´re doing – 60%
Actually knowing what we´re doing- 40%.
Sad, right? * snorts * It´s not sad at all. The reality is – Most of us are winging the book blog world as it comes. It´s not our fault people assume we take 2 minutes, tops (!!), for a clever constructed Facebook post. Hey, most of us are happy our fat finger syndrome doesn´t screw things up for us.
When it comes to doing new stuff…. Well, we just act like we know what we´re doing because it would look unprofessional if we didn´t.
We´re the silent assassins, lurking in the corners of the internet.
A special part of our job is to be alert. We have to have our eyes in a lot of places at the same time just so we don´t miss out on something new. A nice side effect of being a silent book assassin is the ability to see more than we want and end up benifiting from the stuff we learn.
In 7 years I´ve learned that:
Appearance is half the rent! It´s actually crucial for a book blogger. Graphics, logos, banners, fonts, formatting, colors, selfies, Instagram pictures, and even emojis are important. Don´t have or use any of the above then you need to step up your game.
Email structure is mandatory. Although, I have to admit that I don´t care about typing up a professional email. Life is too short. Be wild. Write crappy emails and include 6 hundred hearts before sending the email off to a publishing house! ( and hope for the best)
Having a calendar. Because you want to know when books release, blog tours start, etc. You don´t want to be like me, wondering WHEN, HOW and WHY you´ve missed ANOTHER important release dispite having a calendar. Use the damn thing!
How to network. It´s all about making friends or connecting with others.
How to not make the same mistakes other blogs made. The more you look the more you see and the more you understand. The end result: The more you can do better from the get – go.
How much time the world thinks book bloggers need for a review / blog post: 20 minutes.
How long I actually take to write, polish and upload a review or blog post: 2 hours – 4 days.
That! The big secret revealed at last! Blog posts aren´t always a walk in the park. Sometimes it takes a book blogger an hour, if everything goes smooth, to publish a post and sometimes it takes days to come up with the right words before hitting that publish button. What´s taking so long, you ask? Ha! I´m glad you asked. Have a drink while I unroll my book blogger scroll:
Sorting out thoughts. Seriously, this is something that takes up a lot of time. You can´t just write " I enjoyed the book." and call it a day ( and a review, for that matter). That´s not a book review. You have to craft the post. Mold it and give it your personal touch. You also have to find the right timing.
Finding the right graphics takes up time, as well. If you like to be creative with images and gifs then be prepared to sit until your ass becomes numb.
Searching for links. It doesn´t matter if you need purchase links or social media links; There´s nothing remotely "quick" about collecting links for a blog post. You think it takes 5 minutes when in reality, you´ve spent 30 minutes searching for 2 links.
Polishing a blog post before you upload it. This one I love and hate the most. Before anything goes out I double, triple check everything, such as: Spelling, formatting and images. Sometimes you think you finally got it but then end up re-writing the whole blog post because something seemed wrong, unfitting or you re-write the blog post simply because the whole thing was…. shit.
Coming up with brilliant ideas for a blog post and end up forgetting about them. I have this problem. It´s like opening the fridge but forgetting what you wanted to get out. You stare at the yoghurts and cheese like a fool, trying to remember what it was you wanted. It´s the same with ideas for blog posts.
It doesn´t matter if a book blogger wants to write about a serious topic or if the book blogger wants to do a simple and fun post… Both demand time and love.
PS – I´m on day #4 with this blog post. And right now, it´s 2:45 a.m. ( just thought that might interest you. If not, carry on as if nothing had happened )
YES! WE CAN DO MAGIC! We make the impossible possible!
"Can you beta read for me?" SURE!
"Can you share my post?" OF COURSE!
"Do you want to be apart of the cover reveal?" ABSOLUTELY!
No matter how stuffed a book blogger schedule is- There´s always time for an author in need.
We enjoy the little things in life.
There comes a time when a book blogger is rewarded for their hard work. And that reward comes in form of a simple act of appreciation.
"Thank you."
That´s usually all a blogger needs to read / hear in order to feel the need to keep going.
You see, book blogging… as wonderful as it often is… hardly gets recognition. Many authors or readers take us and our work for granted.
Book bloggers don´t fish for compliments. Quite the opposite, actually. Most, if not all, of us post reviews and bookish stuff just because we want to. Not because we have to. I sure as Hell don´t have to spend my nights with toothpicks holding my eyeslids open but I do it because I find a certain kind of joy in book blogging.
I don´t necessarily like reading until 4 a.m. but I do it because my love for a story is sometimes greater than knowing which kid is standing infront of me at 7 a.m. ( okay. That´s not true. I always know which kid is talking to me. I have a chatty, morning person kid and an evil beast who needs 2 hours alone time before anything happens. I think I´ve just outed myself as a terrible mother. Oh, Lord. I´m definitely going to Hell now. Let´s just forget this part and move on. Remember: I love my kids )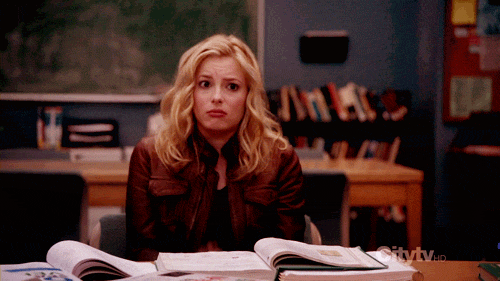 We want to be apart of the fun and mingle, even if we´re shy and have no idea what we´re doing. We´re a humble bunch with sharp minds.
Without those likes, follows and comments, we have no other way to feel any kind of appreciation.
Sure, it would be nice if some of us got paid for our hard work. But we know that´s not going to happen. No book blogger has ever become a millionaire through writing. We´re aware of that and we accept that.
That´s why we´re over the moon with joy when we receive a simple THANK YOU or any other single word praise. That just shows us that our creativity paid off. Someone actually liked what we put out there. No matter if the kindness was aimed towards a review or a bookish post… it´s always wonderful when someone recognizes a book bloggers work for what it´s worth.
It´s a silent moment of happiness ( because we haven´t found a way to hop through the computer screen and hug the person who was kind. Yet. )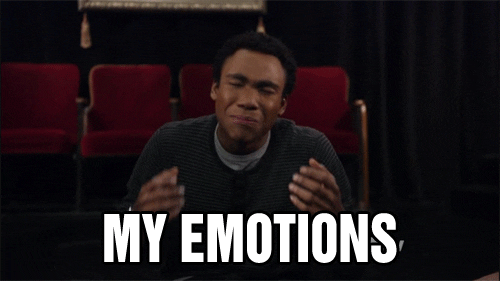 All in all, we´re moody, over exhausted, loveable book loving creatures who fight the clock every day of our lives. And….
WE DO NOT JUST READ AND REVIEW! ( again, the caps to get the point across )
Do you hear me, Mom? I do NOT just read a book and spend 5 minutes typing a review then spend the rest of my hours watching Johnny Depp clips on Youtube.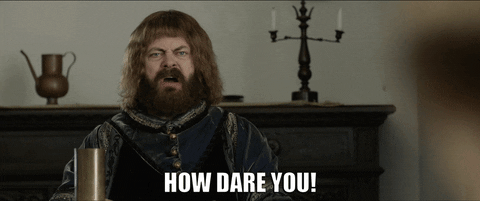 Do you hear me, Husband? I do NOT just stare at Johnny Depp clips on Youtube. I actually blog… If you´d look at my blog you´d notice.
To my bestie, Lindsey Clarke ( author from the glorious The Whitechapel Chronicles): I found new Johnny Depp clips where he doesn´t look so chewed up!
I think this is your cue!  If you liked this post then feel free to leave a like and / or comment.  If not then I still appreciate you taking your time to read. I hope you enjoyed!
Much Love,
Morgana ❤