Low and behold – I present to you modern-day book Heroes!
That just sounded like I was introducing some exotic creature, right? Well, I am. Sort of.
I´m talking about the manly figures in romance novels. Male protagonists. The men women swoon over while reading a romance novel. Or as I like to call them now-a-days… Passionate nut-jobs. 
You think I´m exaggerating? I assure you, I´m not.
I know I know, people reading those popular genres love their passionate nut-jobs. You know what I´m talking about. Those characters who are so bat-shit crazy, no real-life person would ever go near them, not even for money ( at least I wouldn´t ).
Romance is a popular genre and if a romance novel has the whole package then it´s like winning the damn lottery. The only problem is- These heroes are more dramatic and painted out to be the best of the best in the worst way possible.
The fictional characters some authors create are often beyond words. It´s a good thing they´re not real.
I´ve enjoyed a few of those characters a few years ago, before those characters turned into psychopaths.
Yeah, I used to get all excited by the caveman behavior. I was a member of the " Lusting after X" society. Swoon here…swoon there. *sigh * It was fun until every new hero became more crazier. After that….I quit the swooning. It wasn´t worth it. Maybe because I didn´t find stalking romantic, or MAYBE I think way to realistic.
These days, a lot of authors like to create characters who have power, who like full control in all areas, and who love to wash their heroines hair…like- all the time! YIKES! Now, some might find that to be the Jackpot…..I find it not necessary because both my arms aren´t broken. I´d also poison any  hero who´d treat me like their possession. 
X: " You´re MINE! SAY IT! * him, thumping chest with fists*
Me: * eyes wide * " I´m yours? " * listening to crickets chirp *
X: " I´m not convinced! Say you´re mine FOREVER!"
Me: " Sure, I´m yours. Til the day you die."  * waiting for X to go to bed so I can hit him on the head with a frying pan *
I´ve noticed there are 3 major Hero-types in the romance/erotica/New Adult novel world.
The Baby Billionaire ( the untouchable CEO´s )
The College Lunatic ( the passionate nut-jobs, game players)
The Bad Boy ( the social outcasts, the rebels )
And what do these 3 character-types have in common? They´re all obsessive, all passionate, and all ready for the funny farm. They ALL love to wash women´s hair. They ALL love to see their women eat, and they LOVE to be the judge of everything, including having the last word when it comes to clothes, friends, and having fun. In short- They´re all unbelievably wacko when they find their significant others. Those 3 Hero-types will do anything and go to great lengths to keep their woman.
Now, in reality, it´s kind of mandatory to have a relationship where both would do alot for each other. I want to see my husband happy and my husband wants to see me happy. But fictional characters these days? That´s a whole new level of relationship there.
Some authors will let their heroes rip plane tickets into a million pieces, let a hero hide the pill, and let a hero beat the crap out of any other male who even sneezes near their partners. If you ask me- that´s plain absurd. As if letting those characters go ape-shit is a romantic thing. The crazier, the better, right? RIGHT? In my world, it´s not reeeaaally right. Jealousy- Fine. I´m good with a suitable amount of jealousy. 
Again…I´m only talking about the millions of books that have been doing their rounds in the book world. ( Note: Not all romances, just many)
Have any of you wondered what life would be like if our "real life husbands / boyfriends / Fiancès would act like those characters? Would you like it if your better half washes your hair? Would you enjoy the things that happen in those books? I bet some readers would love to have the same sex life as the characters they read about have..:-) Which is fine, really. But, It might not be the sex that´s so awesome- maybe it´s just the way the author writes about it that fascinates a reader. Ever thought about that? Or the fact that book people have more sex than a reader does.
ANYWAYS….
After months and months of playing out the " what if´s" after finishing a romance novel, I wanted to find out for myself if a book character´s life was all that fancy. I did a little experiment with my poor husband. It´s not like I have better things to do, right?
So…here´s what I did.
Mind you- My husband is the most silent and easy going person I know. He hardly get´s overly emotional but he does get confused when you ask him questions. Odd, out of the blue, questions throw him off. He´ll tell you what he wants for dinner within 0.3 seconds but don´t ask him what you should wear before going out together. The answer might never pass his lips.
Test #1 ( Washing Heroine´s Hair )
Me: " Honey, can you wash my hair?"
Hubby: " What´s wrong?"
The look on his face- Priceless. 
Me: " Nothing. I just thought you´d like to wash my hair. I heard that men do that alot."
Hubby: Confused, "You sure?"
Me: " Totally. Men do it to worship their better half."
Hubby: " I worship you everyday without wanting to wash your hair."
He´s right. And he also knows I would never ask him to wash my hair but he did it anyways. Because he loves me. Poor guy. He made an effort, I have to give him that much. That same night I got my special pamper treatment I asked for.  I sat in the tub and let him wash my hair. Would you like to know how it felt? My own husband acted like my head was made out of fragile glass. He was too careful. Lol. But when I told him he needed to wash my hair, not massage it he took my words to heart and scrubbed the life out of my scalp. To this day I´m convinced he reduced the thickness of my hair to half of what it was.
And let me tell you- My face and eyes have never been as clean before, either. I nearly drowned because he didn´t know what to do with the showerhead ( so he accidentally held it against my face. Sure thing. I understand. Guys + showerheads = incompatible.) 
He told me that he loved me and that he never wanted to wash my hair again. Not until I get them well-trimmed. I agreed. In fact- I told him that I loved him but never wanted him near my hair, ever again. There was nothing remotely sexy or sensual about the act itself. I didn´t feel closer to my husband. I didn´t enjoy the feeling of his uncoordinated movements on my head ( my ears don´t have hair in them yet. Doubt they ever will have any for the next 30 years too) I feared for my life. I gasped for air. I´m traumatized. 
Test #2 ( Buying clothes for the Heroine )
Me: " Honey, have you ever thought about picking out clothes for me to wear?"
Hubby: " Come again?"
Me: " Don´t you want to be the one who decides what I should wear?"
Hubby: " Me?!"
Me: " Just asking. Maybe you can go out and buy me a new dress?"
Hubby: " No. Go buy your own dress."
Me: " Then maybe you could offer me your credit card. Show me you want to take care of me."
Hubby: "You might never come back if I give you my credit card."
It took alot of will power not to burst out laughing at the sight of my poor husbands face. He looked so lost. Confused.The end-result of the "buy me a dress" test? I failed. For the rest of that day he just looked at me like I had lost my marbles. I can´t say I didn´t try, though.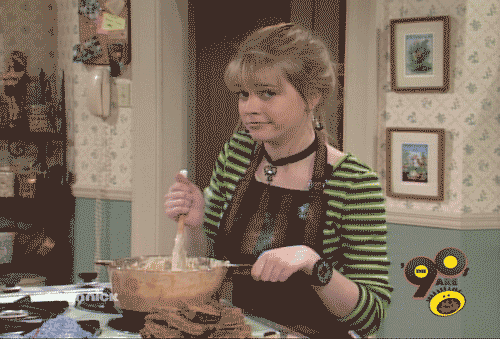 Test #3 ( Chose a Meal for Heroine )
( we decided to go to McDonald's while the girls were at Grandma´s )
Hubby: " Should I order first or do you already know what you want to eat?"
Me: " Uuhm, just order what you think is okay for me."
Hubby: Confused, " What?"
Me: " I said, you order for me. But don´t tell me what you´re ordering. Order it in french and just bring it to me." 
He then bent towards my ear and whispered softly, afraid someone would hear him.
Hubby: " We´re at McDonald's. And I´m seconds away from calling your mom."
Me: Evil eyed, " Fine. Nuggets and fries."
Douche-bag threatened to call my mom just because I was doing a study on Fictional Hero vs. Real Husband. Pfft.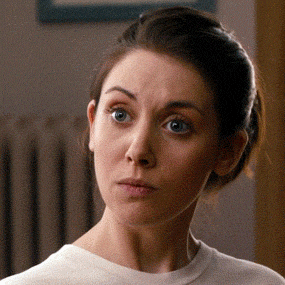 It took a while for my husband to speak to me again but he did. When we finished eating and were back in the car, on our way home. But he only said "We need to talk.". On the inside, I was cracking up but kept a straight face until we got home and had our little chitchat. 
The end of that story was- Hubby thought I was having an affair ( how he came to that conclusion is a mystery to me). I assured him that wasn´t the case. Then he thought I was taking medication, having a meltdown, a mid-life crisis, etc etc. I told him what I was doing. That I wanted to find out what life as a fictional character was like.
He told me I needed professional help.
The end result of my little experiment-  Life actually sucks as a fictional character ( well, it didn´t work for me). But I did have fun. I guess that´s what matters most, right?
Any author can write about whatever they want. They should just be careful about how crazed the make their heroes.
So, why is it hundreds of readers wish they had character X as their partner? What good would ever come out of it?  What´s the appeal? 
Let´s collect signatures and go against the madness. Surely, authors are capable of writing a love story without making their characters full-blown lunatics.