Book Description
Feyre survived Amarantha's clutches to return to the Spring Court—but at a steep cost. Though she now has the powers of the High Fae, her heart remains human, and it can't forget the terrible deeds she performed to save Tamlin's people.
Nor has Feyre forgotten her bargain with Rhysand, High Lord of the feared Night Court. As Feyre navigates its dark web of politics, passion, and dazzling power, a greater evil looms—and she might be key to stopping it. But only if she can harness her harrowing gifts, heal her fractured soul, and decide how she wishes to shape her future—and the future of a world cleaved in two.
With more than a million copies sold of her beloved Throne of Glass series, Sarah J. Maas's masterful storytelling brings this second book in her seductive and action-packed series to new heights.
My Thoughts
After reading the publicly acclaimed " EPIC" novel `A Court of Thorns and Roses` I decided to go against my gut feeling and continue with book #2, `A Court of Mist and Fury` by the ( also ) publicly acclaimed genius Sarah J. Maas.
Only this time, instead of making notes while reading the story ( as I would usually do )… I decided to take on a different approach and just read the damn story first. So, basically, I´ve had more than enough time to think about the story and sort out my thoughts.
A quick reminder: Review contains mild to major spoilers. If you hate spoilers then I advise you to come back after you read the book / series yourself.
* pushing glasses up my nose *
It all starts off with the tagline on the book cover.
"For love, she cheated death. For her world, she will become a weapon."
Not bad, right? It would have been more awesome if she were a weapon at all.
Feyre ( Heroine ) turned into a Faerie, gaining all the powers from each Lord from the different Courts of Prythian. She was the ultimate weapon of destruction after her change. Or, she could have been.
Think of her as Captain Planet without green hair. But did she do anything to show off her powers? No. I mean- If I had so many magical abilities then you can get your ass I´d be outside testing them out and putting them to good use.
Feyre? Not so much. Actually, she did nothing of the sorts. The little powers that slipped from her here and again weren´t enough to display her as the ultimate Faerie.
That was a major disappointment. I expected flying ice daggers, fire pools, mind control, manipulating enemies, etc etc.
Another thing that bothered me beyond means was the fact that Tamlin ( the Hero from book #1) was turned into a villain.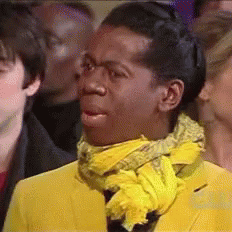 Just because my husband doesn´t agree with me doesn´t make him the bad guy.
The Tamlin topic sends a warped message to it´s readers.
When the going get´s tough, leave. Tamlin and Feyre´s relationship after what had happened Under the Mountain was strained. Feyre felt empty and out of place and somehow she became depressed.
Apparently- Tamlin had some issues, himself, he had to deal with but wasn´t the type to openly work on those issues ( issues that aren´t really clarified). The minute he tries to keep Feyre safe is when she flips her top and leaves him….behind his back.
She´s escapes the evil Tamlin * snorts * and runs into the waiting arms of the Lord of the Night Court. Tamlin´s enemy / the most feared Lord of the country.
Call me old fashioned…but, Feyre could have given Tamlin time to sort his issues out. Maybe could´ve, should´ve considered helping him? But what do I know. * wave off * I´d probably be banished by the 2.0 Feminists for even thinking about staying with someone before leaving when times get rough. I´m all for leaving someone when there´s no reason to stay anymore….but a hit and run action? Leave when he´s gone without telling him? He didn´t do anything to make her leave. It was all on her. At least go with style. Call the relationship off.
Remember: Feyre went Under the Mountain to save the LOVE of her life. Quite a few chapters from book #1 were dedicated to the LOVE she had felt. She was determined to set him free and lift the curse and free all the other Faeries. Then the love was gone and it was Tamlin´s fault? Hahaha. Nice try, Miss Author.
After Feyre left the Spring Court she settled in nicely at the Night Court and learned to read and write ( something she could have also done at the Spring Court,,,just saying) and she faced her own issues with the help of Rhysand ( a.k.a Rhys, the new almighty Hero). He gave her the love, patience and crayons she needed in order to become the Faerie she needed to be.
To say I was disappointed would be an understatement.
Up until that point I was annoyed by the faults in the story.
And this made my blood boil.
All y´all Game of Thrones readers will know who Bronn is. Bronn´s da man. Seeing a Bron is reason enough to believe that the author´s thinking cap became too heavy and slipped, making her snatch another name from another successful story.
Back to the Faeries:
Feyre learned that the feared Night Court didn´t hold up to it´s reputation. Neither did it´s Lord, Rhysand. The bad ass, fearful Faerie was a soft kitty that purred quite alot. ( I´m not kidding )
And here´s a little something that might tickle you guys: His orgasms shake mountains. Literally. I asked my husband if his orgasms were powerful enough to knock over the trees from the nearby forest ( since we don´t live in a mountain area). His answer was a confused look.
Mid-evil sexting via paper and pen and a hint of magic was quite an amusing part of this story, though. I did get a kick out of that.
All jokes aside….
This book was long and stuffed with far too many descriptions. Too many details that killed the story for me. Too many events happening for no greater purpose.
There was no need to paint a character as a villain when his actions didn´t even make him one. There was no need for the author to constantly compare the Heros from book #1 and book #2.
" Tamlin kept me locked up. Rhys gives me freedom."
( note: that wasn´t the actual dialogue but it comes pretty close)
There was absolutely no need to give each sub-character a full background story.
The 624 pages could have easily been reduced down to 270 if the author would have ditched the many details ( details that didn´t enhance the story in any way ).
What I did like, though, was the end. I was surprised, myself, because after reading tons of unnecessary info, the end picked up and the author delivered quite an awesome scene. But not mind blowing enough for me to rave about it, though.
So, there were two things that this book focused on:
Rhys and Feyre´s relationship
War preparation
As I´ve said in my A Court of Thorns and Roses review, I can see why young adults would love this story. It´s your typical fantasy with dramatic moments that touch young ( and maybe older ) hearts.
I can see why others would go nuts over the characters because they´re full of….everything and nothing.
But was this book better than the first one? In a way- Yes. In other ways- It wasn´t.
I bet you´re asking yourselves why I've bothered to continue this story if I´m not liking it.
Well, the little hand written recommendation from the bookstore that was taped on the shelf underneath these books said that book 3 was amazing and a MUST READ. I´m waiting for a miracle to happen.
The Cover – 2 stars (The same as the first just a different color. I get that it´s better when books in a trilogy match but that blue….. Nope. Dull.)
The Story – 2 stars ( I have to admit that the author used her imagination a bit more for this story, but the added bits and detail- overload were so pointless. I say fire the editor.)
The Characters – 1,5 stars ( No growth, just a different Court with a different Lord. One I didn´t appreciate. Super powerful Feyre´s actions were disappointing. All the sub-characters had ( thanks to the heavy descriptions and details ) just as much of a say as the MC´s. The idea the author had of shoving the new Hero down my throat backfired. )
My Emotional State After Finishing This Read– Annoyed.
I´m giving `A Court of Mist and Fury` ( A Court of Thorns and Roses #2 ) by Sarah J. Maas 2 out of 5 stars.